There's a reason we often turn to cereals and other convenience items for breakfast: who feels like cooking in the morning? Some mornings I love to make a big hot breakfast, and other days I'm not feeling it. On those days, I turn to paleo granola with some fresh fruit and almond milk, and I always make my own with one of these incredible recipes.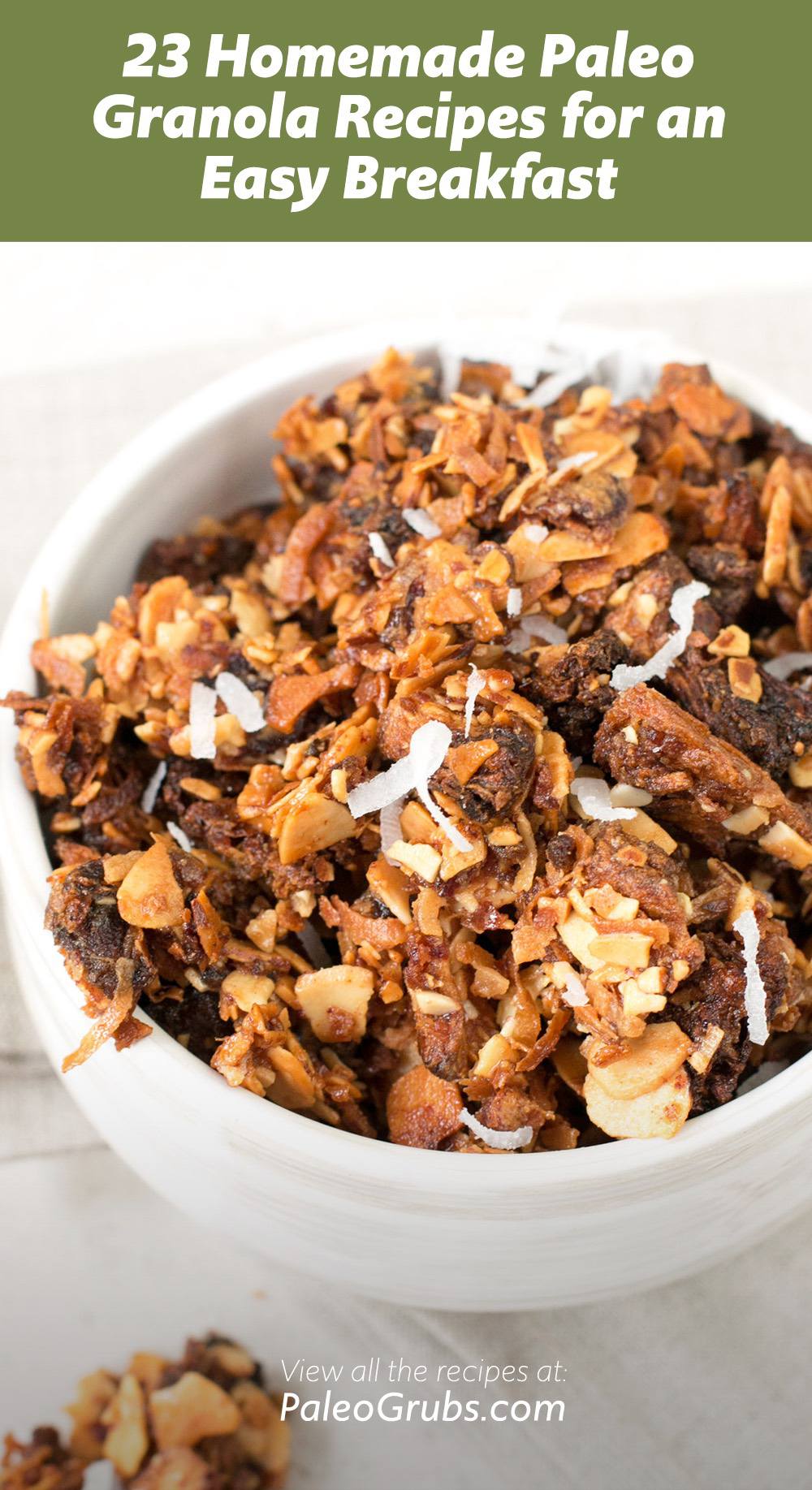 ---
---
---
---
---
---
---
---
---
---
---
---
---
---
---
---
---
---
---
---
---
---
---
(You may also like: Crunchy Cherry Pistachio Paleo Granola Bars)
23 Homemade Paleo Granola Recipes for an Easy Breakfast
Jess (Paleo Grubs)
---
FEEDmyFIT is a meal delivery service company located in Meridian, Idaho that creates nutritious meals to fuel athletes and those looking for a healthy diet. The views and opinions expressed in this article are strictly those of its authors and were not written by FEEDmyFIT. This article was originally published by Paleo Grubs.