I find that the combination of honey and garlic never fails when it comes to chicken, so if you haven't tried it yet, you're going to absolutely enjoy the flavors of this recipe.
I used boneless chicken breasts, but you could also use boneless chicken thighs if you prefer dark meat.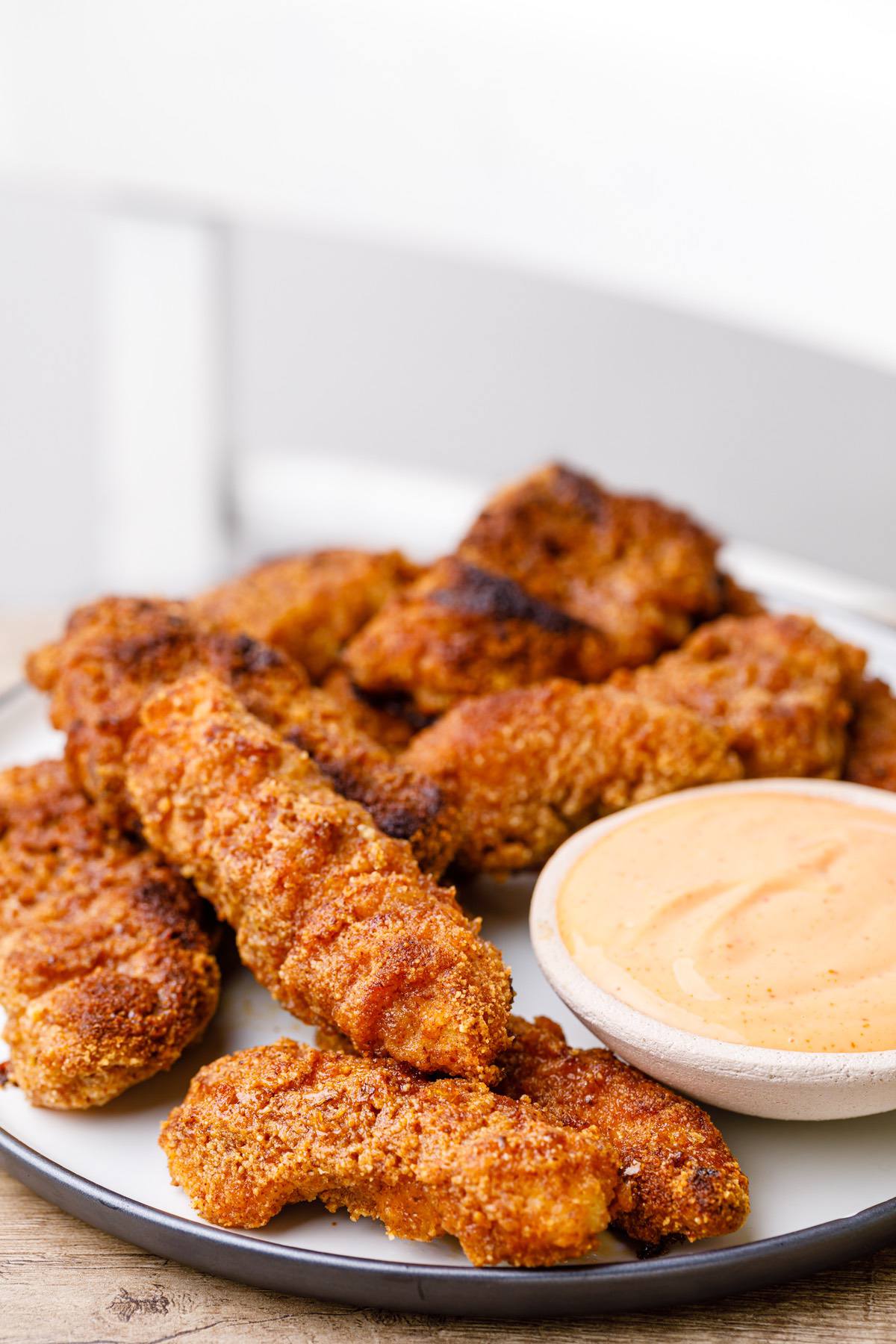 (You may also like: Homemade Crispy Paleo Chicken Nuggets)
Honey Garlic Chicken Fingers with Sriracha Dipping Sauce
Jess (Paleo Grubs)
---
FEEDmyFIT is a meal delivery service company located in Meridian, Idaho that creates nutritious meals to fuel athletes and those looking for a healthy diet. The views and opinions expressed in this article are strictly those of its authors and were not written by FEEDmyFIT. This article was originally published by Paleo Grubs.